On Saturday we went to the Chicago temple with our good friends Tracy and Dustin. Tracy's mom is in town, and she was nice enough to watch our girls so we could have an adult outing. It was great! It was nice to have a day with much adult conversation, and it included the temple! It was a really pretty day, though taking pictures in front of the temple proved a bit of a challenge...the sun was very bright.
Yours truly...and David, of course.

Tracy and Dustin (I hope you don't mind I put you on here!)

After the temple we went out to eat at Giordano's for some Chicago style pizza. I thought it was pretty good, I'm pretty sure Tracy and Dustin enjoyed it, but David was in pure heaven. He has found his new favorite pizza...too bad it's a good couple of hours away. Or maybe that's a good thing.
Chicago also happens to be the closest place to us, at least that we have visited, that has Dunkin Donuts. All donuts are good, but DD is just a little bit better. So we stopped by on the way home and grabbed a few for the next day. Which leads me into my next story...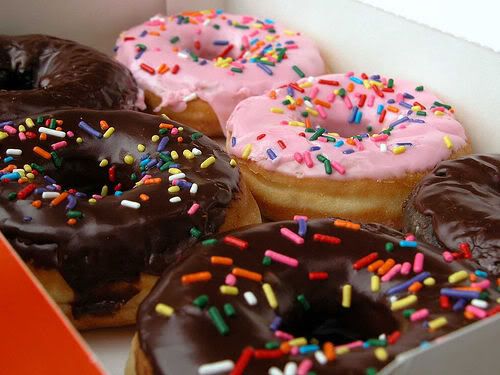 Molly has learned the word "why". She gets great joy out of asking it all day long. And it seems to me that half the fun for her is just to see how long she can keep us going before we finally give up and say "because I said so!" Today we went on a walk, and on the way home, this was our conversation:
Molly: "Momma, I want a donut."
Me: "Molly, I'm sorry, but we don't have any donuts."
Molly: "Why?"
Me: "Because, when we had them yesterday, that was just a special treat. We don't eat them every day."
Molly: "Why?"
Me: "Because, even though they taste really good, they really aren't that good for you."
Molly: "Why?"
Me: "Because they have lots of sugar in them."
Molly: "Why?"
Me: "To make them taste yummy."
Molly: "Why?"
Me: (having no idea really what to say to that...) "Because I said so."